Carmac expands Excavator Fleet to keep pace with Housebuilding Sector demand
Carmac Building and Civil Engineering Ltd has bought seven of the latest Zaxis-7 models from Hitachi Construction Machinery UK (HCMUK) and has 26 Hitachi medium excavators in total: 13 ZX130s; seven ZX210s; three ZX160s; and three ZX135US short-tail swing radius machines.
The groundworks and civil engineering contractor was founded by Tom McGowan in 1984, although it didn't move into the residential housing sector until after the 2008 recession. The past four years have seen the company's turnover double, and the proportion of residential housing, infrastructure and roads work rise to 90% of this figure since a management buy-out was finalised at the start of 2020.
Carmac's current customer list includes key players in the new housebuilding market: Vistry Homes (Bovis Homes and Linden Homes); Taylor Wimpey; Crest Nicholson; Mulberry Homes; Keepmoat Homes ; Countryside Partnerships and Places for People. "We enjoy excellent relations with our customers and don't need to advertise our services as most of our work is repeat business with the same companies or individuals that have moved to new companies," says Carmac Director Colm Kilroy.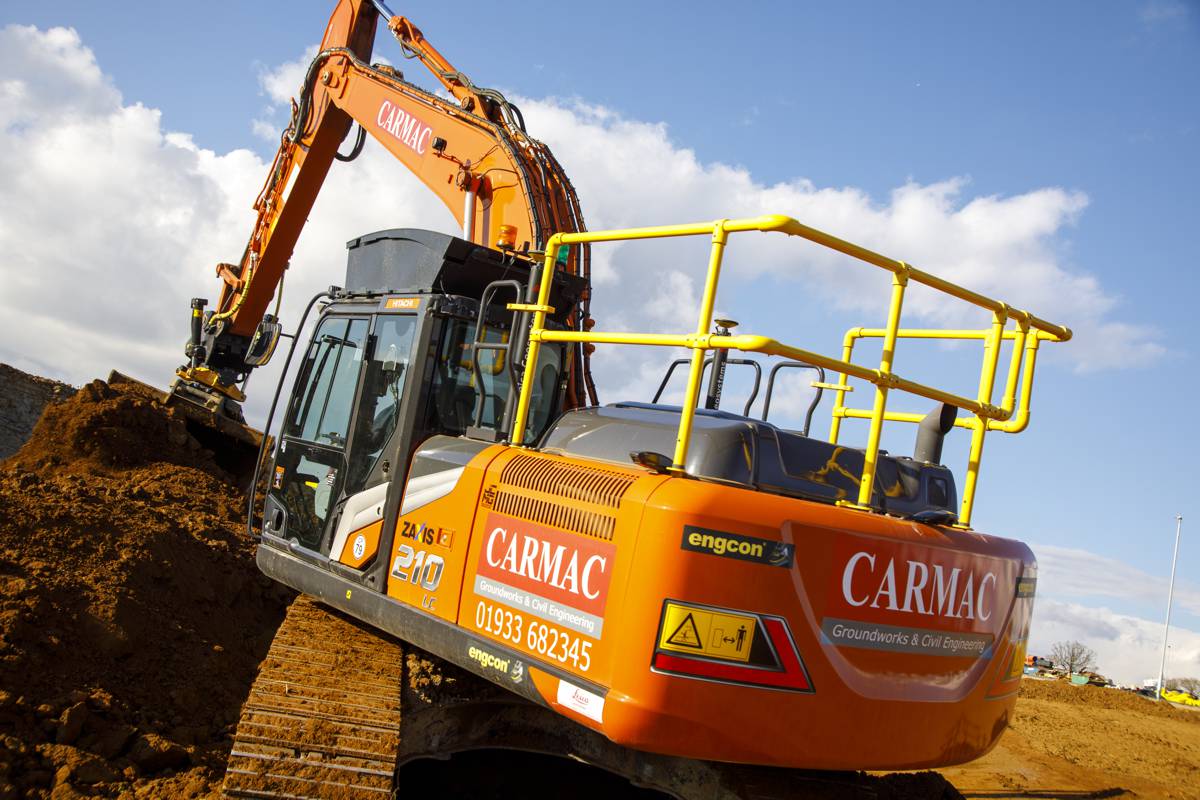 High resale value
Carmac has been working with Hitachi excavators since 1984, when it bought its first machine, a UH081. Since then, the contractor has worked with many different generations, predominantly the ZX130 and ZX210 models, from the Zaxis-1 up to the current Zaxis-7 series.
"Hitachi is a big part of our story," says Colm. "When other manufacturers come knocking on our door, they know its never an easy sell as we have a name for having Hitachi machines. Our customers – the housing developers – even recognise our distinctive orange machines on site."
When Carmac was a smaller concern, it extracted the value from its construction equipment by running the machines for up to six years. However, the current policy is to keep its Hitachi excavators for up to four years (5,000 hours).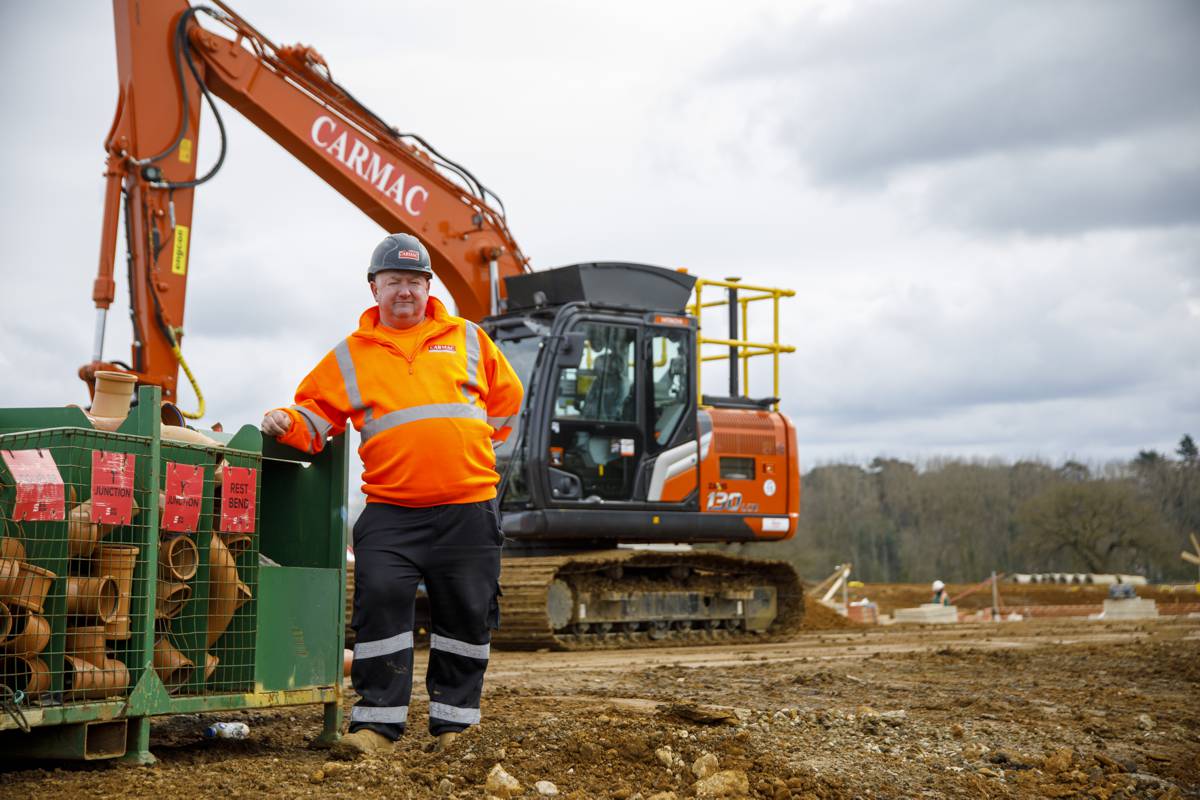 "We've changed the period of ownership to make significant savings in maintenance costs," highlights Colm. "Hitachi has the name for reliability and affordability, as well as a high resale value. This is one of the main reasons why we remain loyal to Hitachi."
There are two models that stand out for Colm: "There is no better machine than the ZX130LCN-7 for reliability and performance – it's the best machine in the market! The ZX210LC-7 is also extremely reliable and popular with our loyal, hard-working and experienced operators."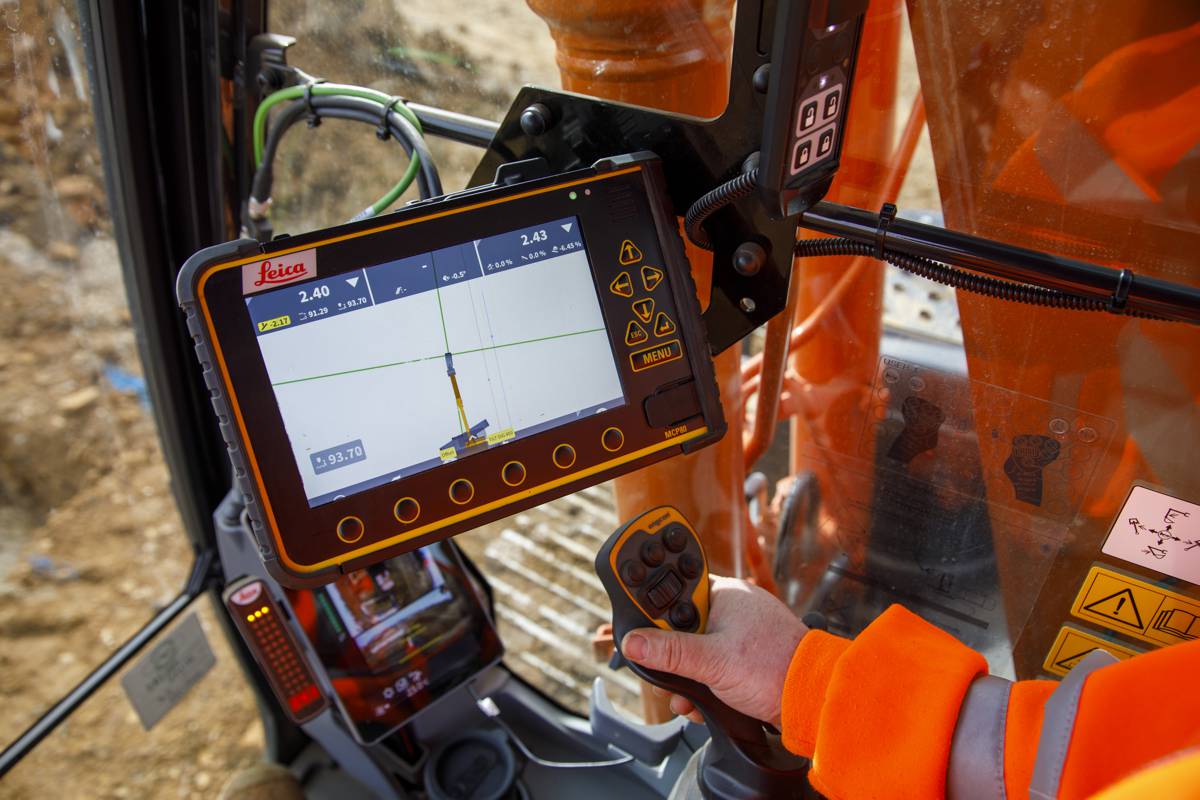 Trusted product support
Carmac also enjoys great service from HCMUK, as Colm explains, "The product support and sales teams are second to none – especially compared to other suppliers – and can be trusted to assist us with any technical issues, usually within 24 or 48 hours.
"Hitachi Genuine Parts are always available when we need them. We use Global e-Service to track the working hours and any efficiencies such as fuel usage. In addition, we assess how we can do things better. There are two main benefits for this analysis: safety in terms of reducing the number of people working around the machine; and secondly, the information helps us to make quicker decisions."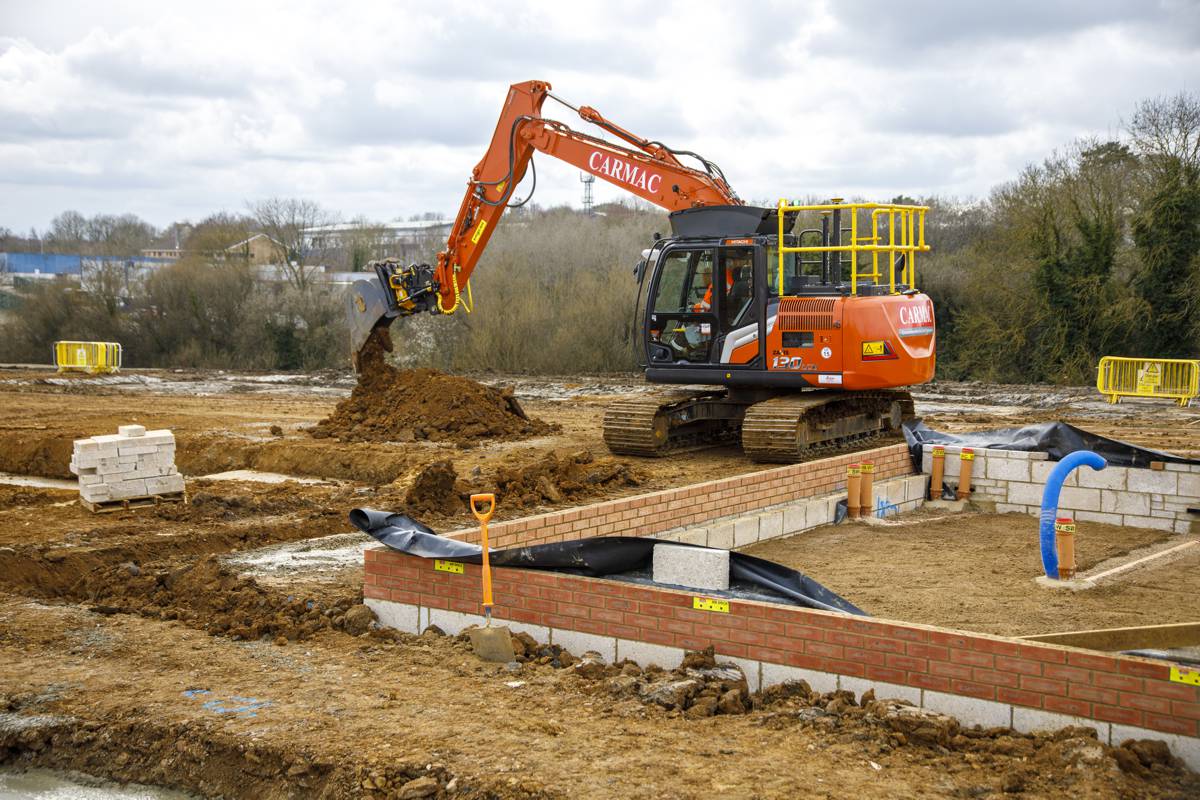 Cab comfort
Gary Draper has been an operator since 1985, and after working for Carmac for two years in the 1990s, he returned to the company in 2004. He has operated every generation of Hitachi excavator, from Zaxis-1 to Zaxis-7, and his current machine is a ZX210LC-7.
"I prefer the latest Zaxis-7 machines, because everything is where you want it to be," says Gary. "In particular, the hydraulics on my ZX210LC-7 are far superior to any other machine that I've worked with. The seat is comfortable and the cab is spacious. I can't fault the design of the controls and everything is within easy reach."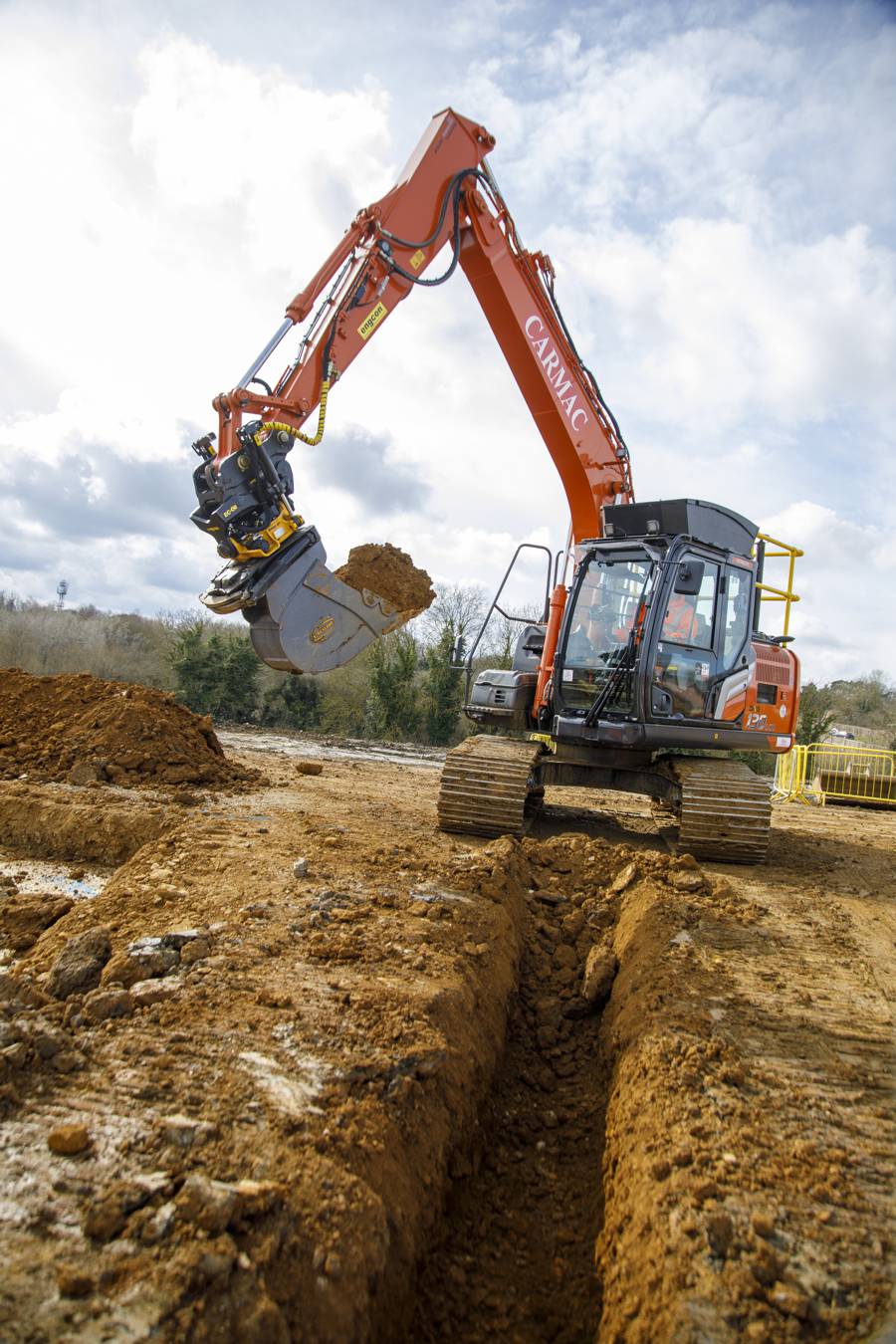 Jim Lonergan has been an operator for 35 years, the last 21 of which have been spent working with Carmac. He has also operated every generation of Hitachi Zaxis machine, especially the ZX130, ZX160, ZX210 and ZX290 models.
"I really like the stability and power of Hitachi machines, as well as how smooth they are to move and control. My current ZX130LCN-7 is fast and stable, and I am therefore able to move quickly and confidently from one position to another.
"There have been several improvements with the -7 range, especially – and most importantly – inside the cab, with the fully adjustable seat and more room for storing my sandwiches and drinks. There is better visibility, greater comfort and more information available on the monitor, and the Bluetooth connectivity for my smartphone and DAB radio are much appreciated."